Education and Experience: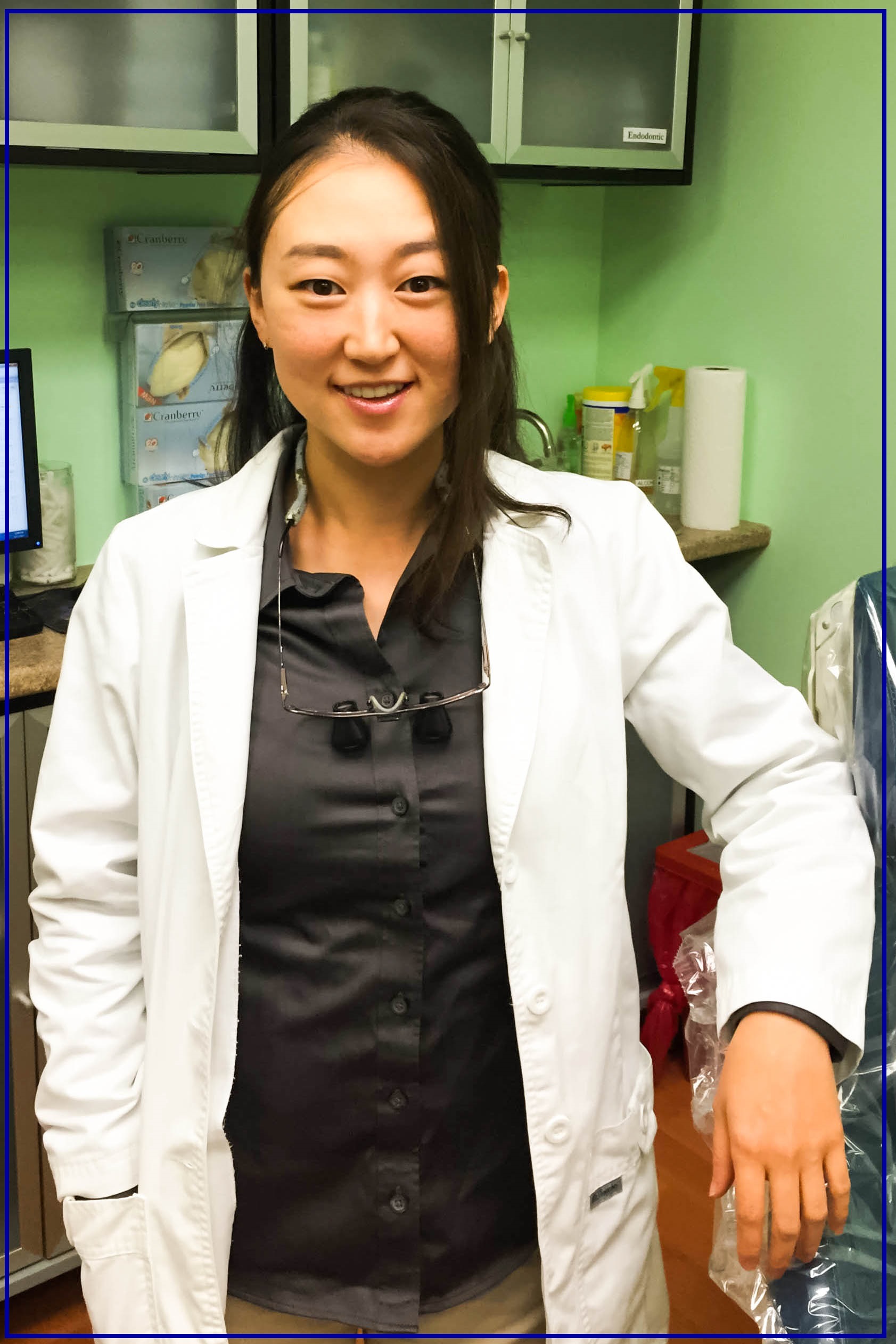 University of California, San Diego: Bachelors of Science - "Cum Laude"
University of Buffalo, School of Dental Medicine - "Magna Cum Laude"

Dental School - International Leadership Award

Victor A. Fumia Award (2012): Excellence in Fixed Prosthodontics

Edwin C. Jauch Memorial Award (2012): Excellence in Restorative Dentistry

Affiliations:
American Dental Association (ADA)

American Student Dental Association

Area Of Expertise:
Cosmetic Dentistry

Restorative Dentistry

Root Canal Treatment

Crown and Bridge

Prosthodontics (Dentures)

Whitening

Veneers
Short Bio:
As a child and young adult, Dr. Kim was always very artistic and was great with her hands. Growing up, she won numerous artistic awards and was also a very talented pianist. As she grew older she also fell in love with science. When asked why she chose to become a Dentist she replied that it is the perfect combination of Science and Art.
Dr. Kim truly takes pride in her profession. She enjoys the fact that she can help patients treat various dental diseases and issues. "Helping people regain their smile and even more so, there confidence is incredibly rewarding. There is just a sense of tremendous satisfaction when a patients takes a look in the mirror, and sees their new smile for the first time. The thought of all of the new possibilities this person will have in their life now that they are confident in their smile makes me proud of the profession I am in".