Everything you need to know about Partial Dentures and Flippers
Partial dentures (often called Partials) are dentures for those with some missing teeth. Partial dentures are designed to fit around the teeth that a patient still has. Notoriously, partial dentures are much more comfortable than full dentures, and have more options for Customization. The initial impression is used to create a simple stone model that represents the maxillary and mandibular arches of the patient's mouth.
Once the initial impression is taken, the stone model is sometimes used to create a 'Custom Impression Tray' which is used to take a second and much more detailed and accurate impression of the patient's maxillary and mandibular ridges. At times the custom tray is not needed for Partial Dentures, and the second step would be a Wax Up try in.  After this, a bite registration is taken to ensure a proper bite for the patient. Once the bite has been accounted for, our dentist will send the work back to the lab and receive a wax try in with teeth for the patient. This arrangement of teeth is tested in the mouth so that adjustments can be made to the occlusion. After the occlusion has been verified by the dentist and the patient, and all aesthetic requirements are met, the denture is processed. The patient will consult with the doctor on which shade of tooth and which shade of acrylic material works best for them. The entire denture process usually takes 3-4 visits because each step gets sent to the lab for manufacturing.
Currently our office offers 3 different options for Partial Dentures:

 Metal Base Partial Dentures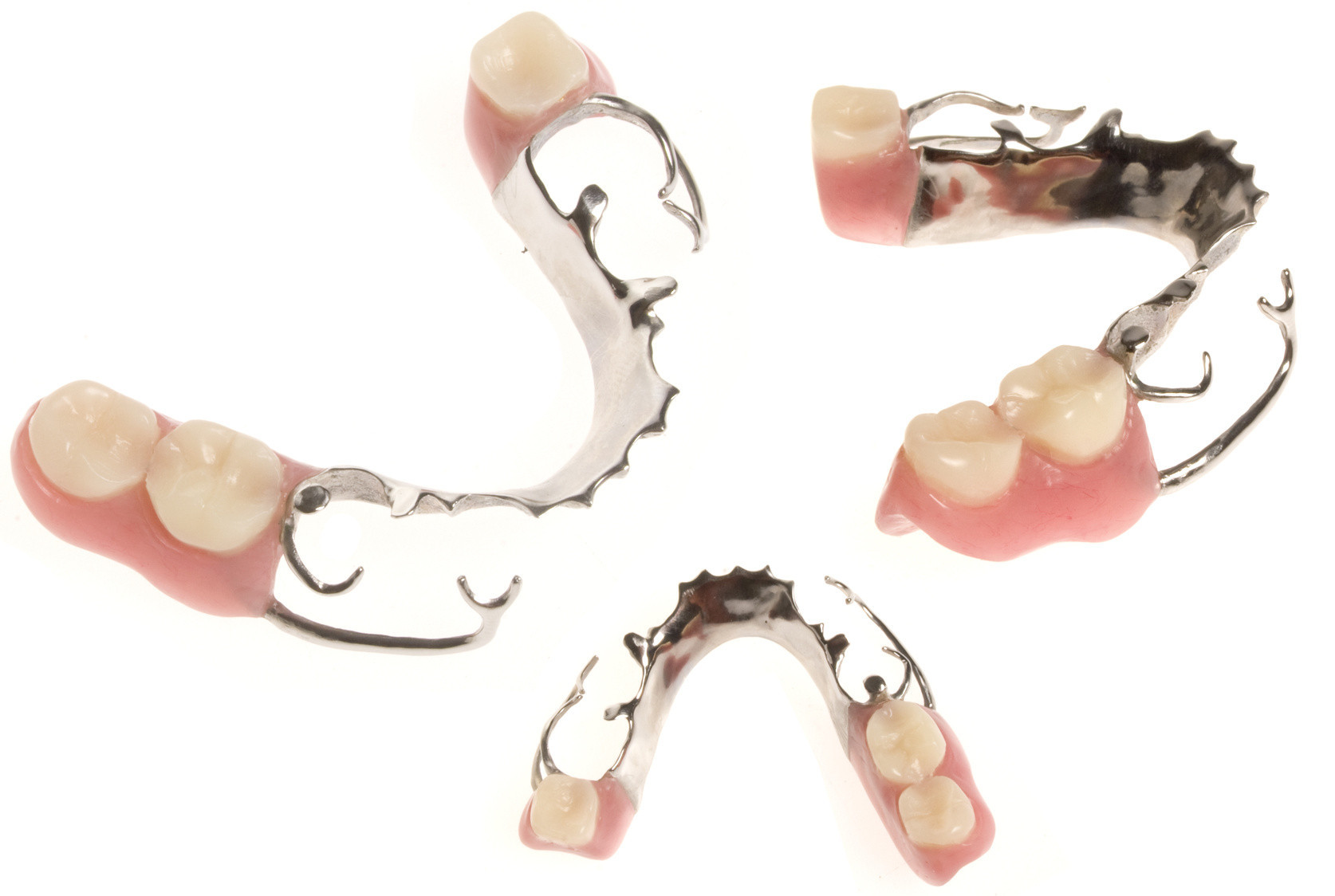 Acrylic Partial Dentures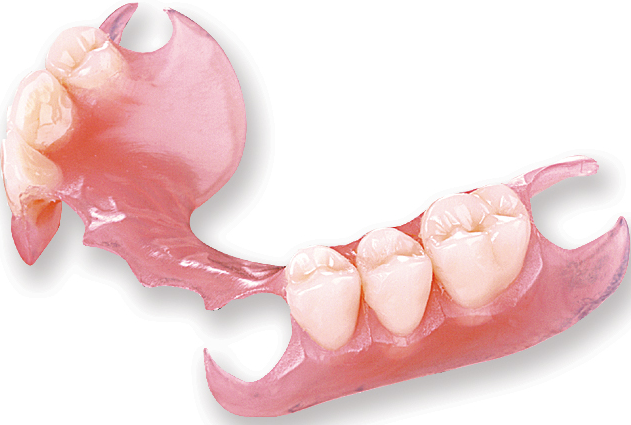 Valplast Flexible Partial Dentures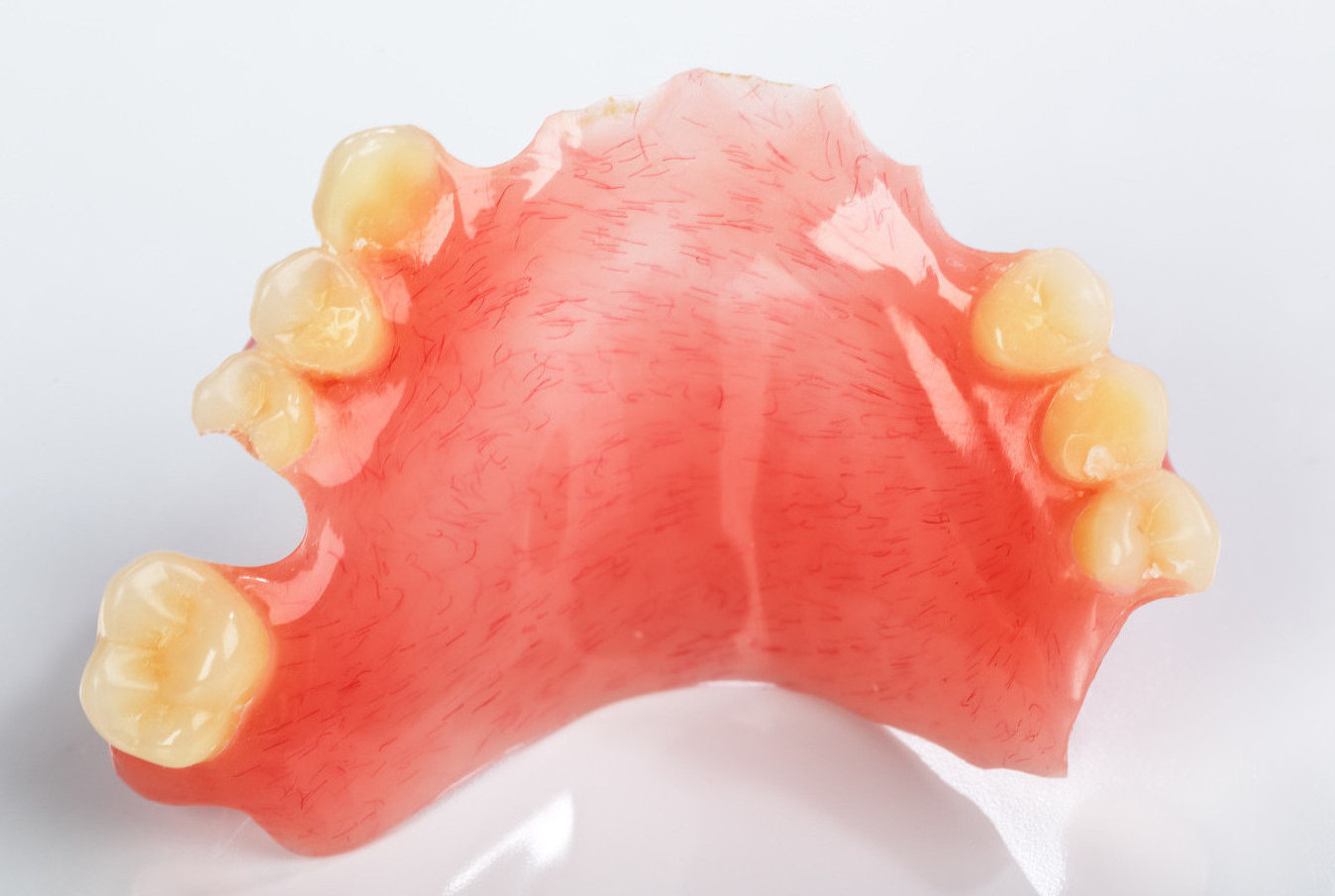 We also have a short term option for those patients who have one or two missing teeth in the front or on the side of their mouths. This option is called a Flipper. A is an Acrylic Denture which only has 1 or 2 teeth on it. This is a budget friendly option for those who wish to hide a missing tooth yet can not afford implants and do not wish to have a 3 unit bridge made. Unlike Partial Dentures, a Flipper is intended for immediate use and therefore does not require several steps for manufacturing. A Flipper can be made in just two visits, the first being the initial impression followed by the delivery (2 Week Turnaround)
What to expect during the procedure
The process of fabricating Partial Dentures is often daunting for patients. Naturally they do not wish to be walking around without teeth any longer than they have to. It is important to understand that the process can not be rushed. While the final dentures are being fabricated, we can make the patient immediate dentures so that they have something to hold them over. It must be mentioned however that immediate full dentures are not intended to fit perfectly. They are designed to be aesthetic place holders so that the patient is not walking around without teeth.
Typically, the entire process for Partial Dentures takes 1 - 1.5 months for completion. This may vary from time to time depending on the labs schedule. Patients must understand that in order for the dentures to really fit perfectly, we can not skip any steps as each step is important to the final fitting and finish of the dentures.