Everything you need to know about Take Home Whitening with Opalescence® PF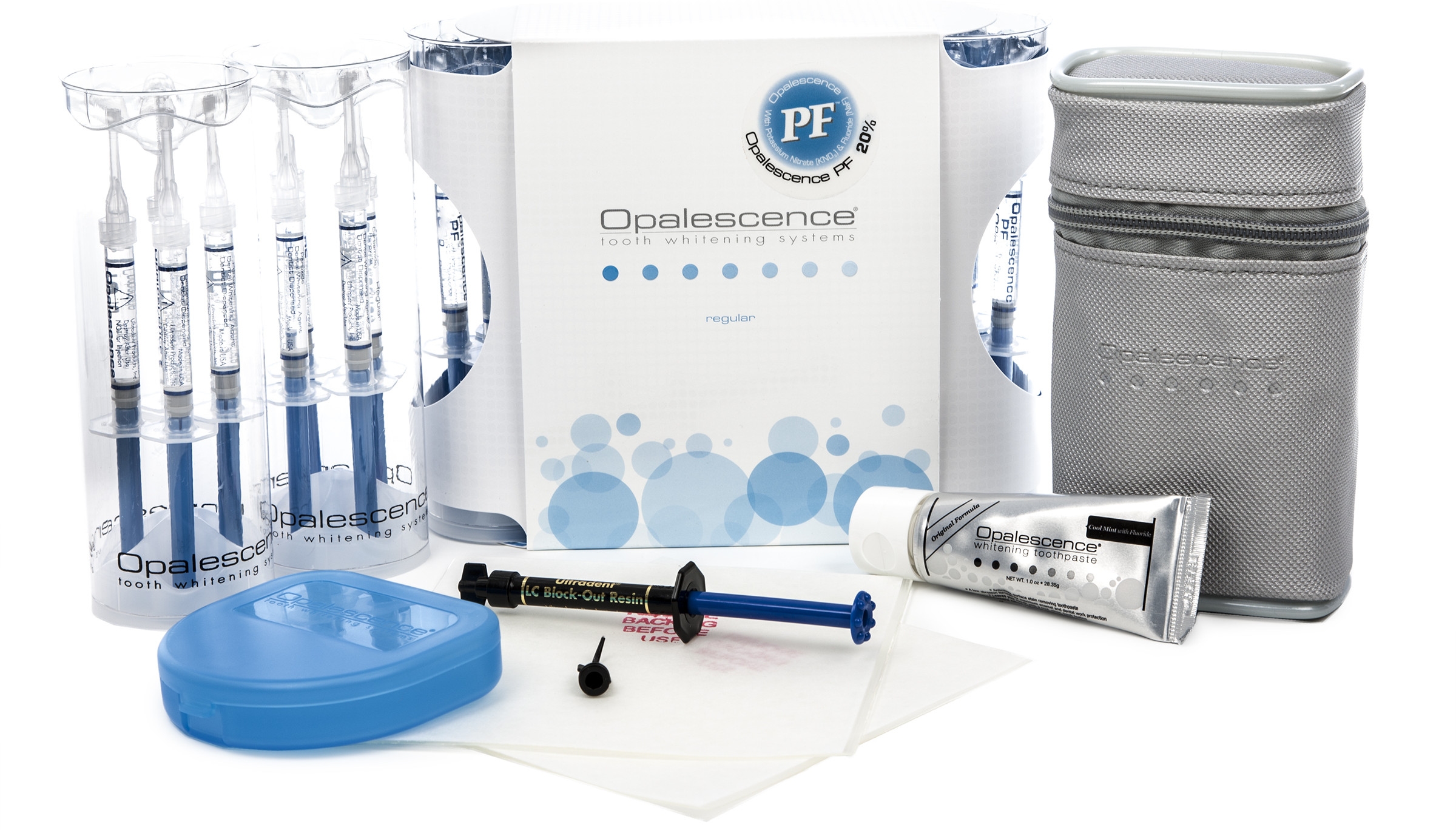 Are you tired of trying all of the Whitening products offered at your local Drug Store to no avail? Are you looking to unlock your Smile's true potential? How about a Whitening Product that you can use on your own schedule and that will yield significant results? Well we have the perfect solution for you! At Flawless Dental Group we proudly offer the Opalescence® PF- Take Home Whitening System.

Opalescence take-home whitening gel is perfect for people who want a lot of options. With four different concentrations and three flavors, you can wear Opalescence for as little as 30 minutes per day—or even overnight! This product is only offered by Dental Offices and can not be purchased in stores therefore Opalescence® PF- Take Home Whitening gel allows you to get professional whitening results at your convenience in a safe, effective, and customized way! Opalescence tooth whitening gel contains PF (potassium nitrate and fluoride). Potassium nitrate has been shown to help reduce sensitivity. Fluoride has been shown to help reduce caries and strengthen enamel. Together, they help to improve the overall health of the teeth.
We offer this amazing product in Mint, Melon, and Regular Flavors along with various different strengths so that you can wear it for a short period of time or wear it overnight.

What to expect during the procedure
The first step in the Take Home Whitening Process is for our Dentist or Assistants to make you a pair of personalized custom trays. To do this, we take impressions of your mouth and send the impressions out to our lab. While the custom trays are being fabricated, we order you a fresh Opalescence® PF- Take Home Whitening pack of your desired flavor and strength. The pack will come with everything seen in the picture above, and even includes a small case where you can store your whitening trays. As soon as the custom trays are back from the lab, all you have to do is come in to pick up your package. Once you come in, our team will explain how the system will work and provide you with detailed instructions. This Take Home Whitening Kit is an amazing follow up treatment to our In-Office Whitening with Opalescence® Boost and will help you to maintain that beautiful white smile!